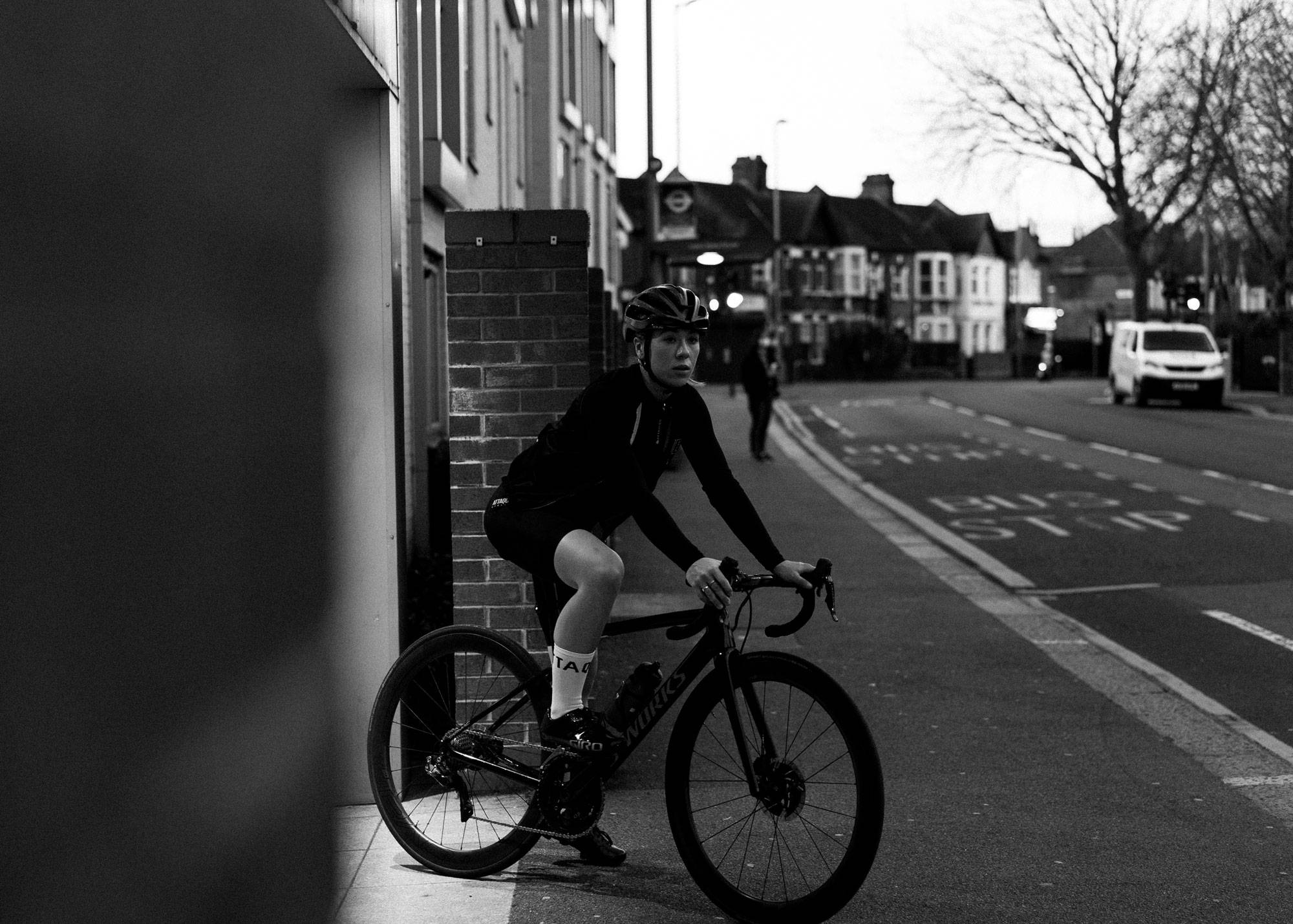 Alter Ego Series:
Vicky Bulmer

Up early. Day in, day out.
You can't stop her.

Tell us a bit about where you live and how you ended up there! What's the riding like?
I live in Leyton. It's got a really nice community and it's also right next to Essex for riding. Essex is great, It's more rolling hills and quiet country lanes.
With an effort to stay local you will find me doing more of my favourite north London hills. I think it has to be my favourite ride! There are so many hills that I never get bored and it's great training. I also love a Kent ride at the weekend, starting at Four Boroughs for a coffee. I love the longer climbs that you get in Kent more than the rolling hills in Essex.
How did you start cycling?
It was something my friends got me into. They encouraged me to get a bike and go riding with them, just for fun. I was inspired by everyone I met and how strong they were and my interest grew from there.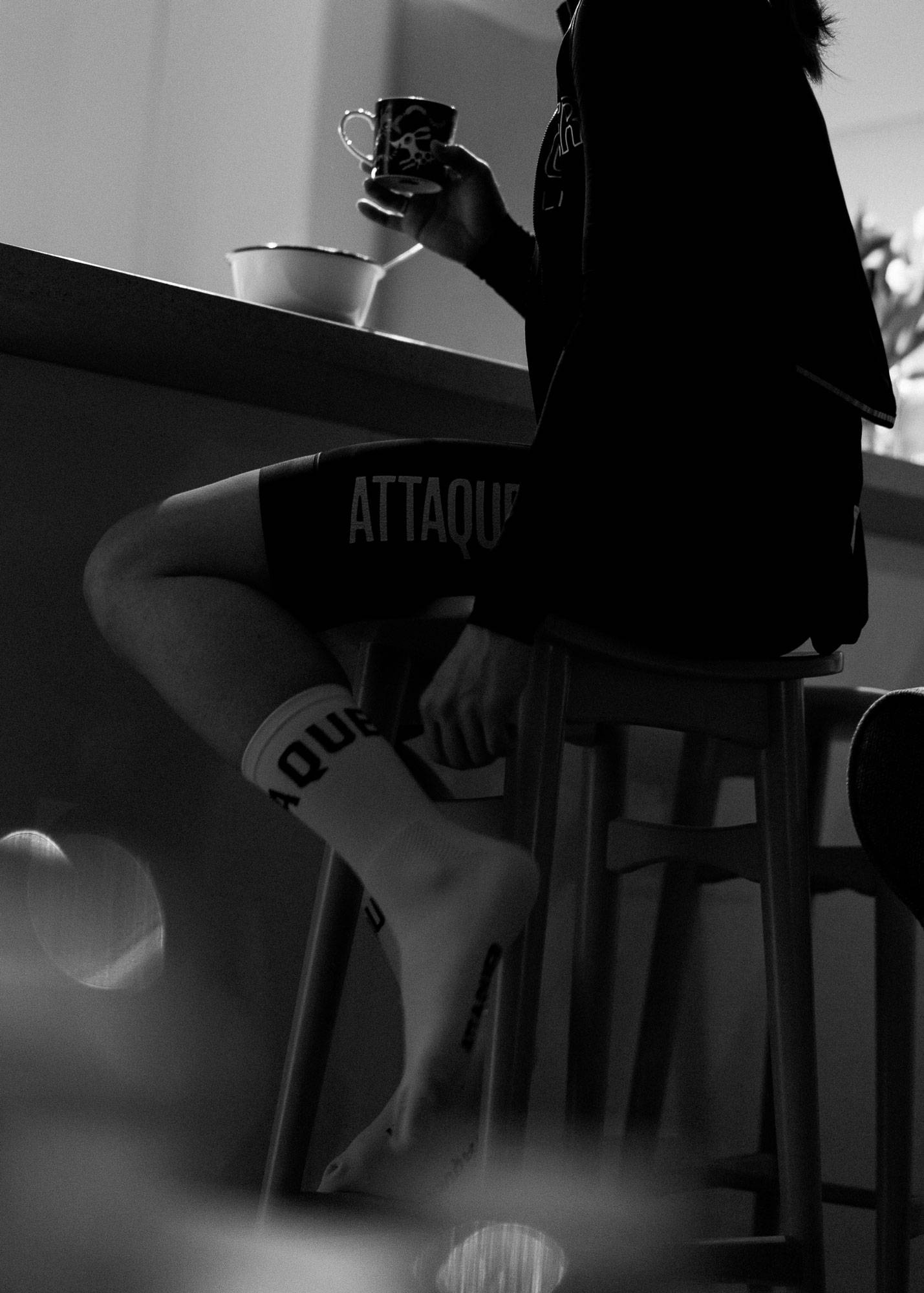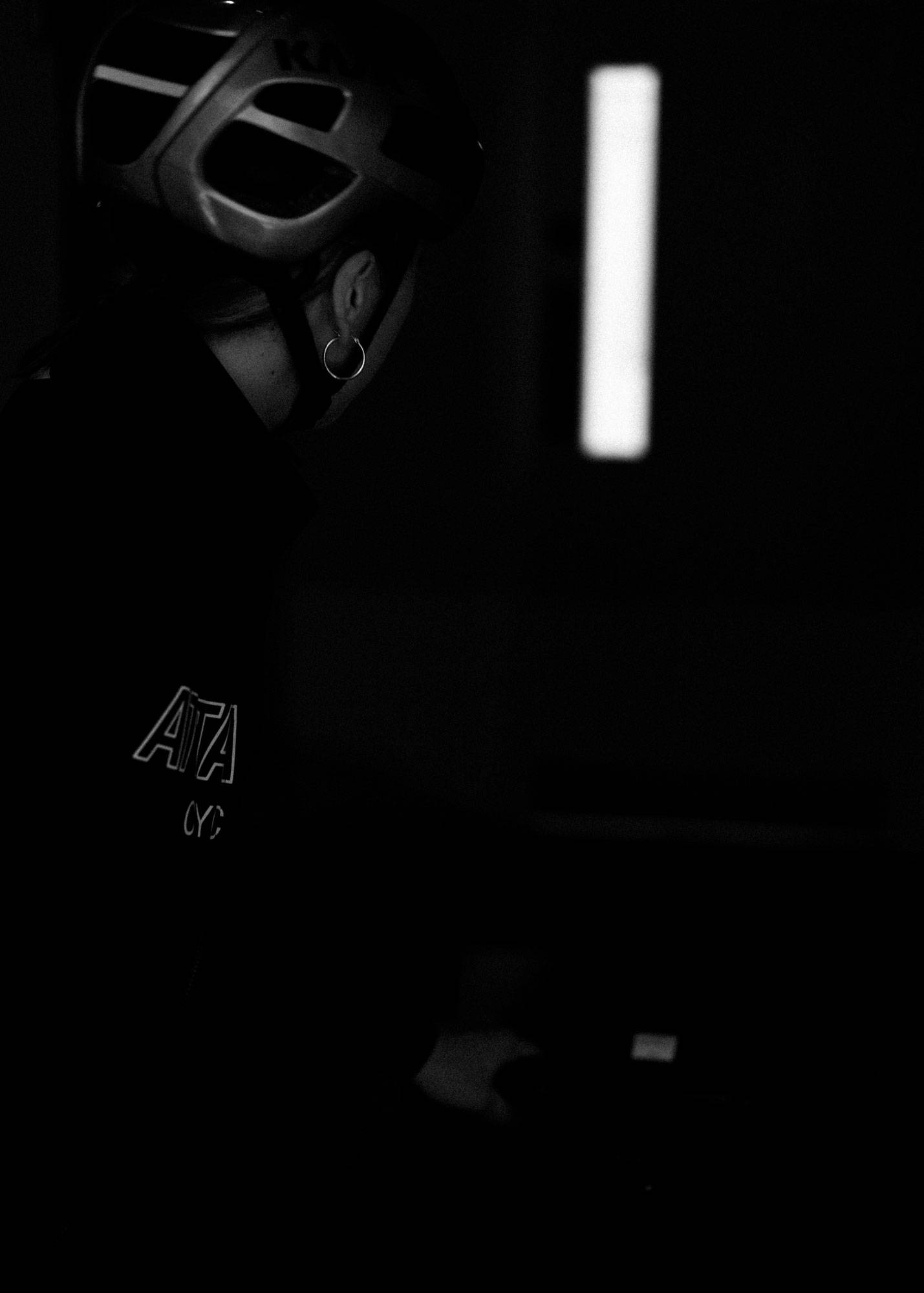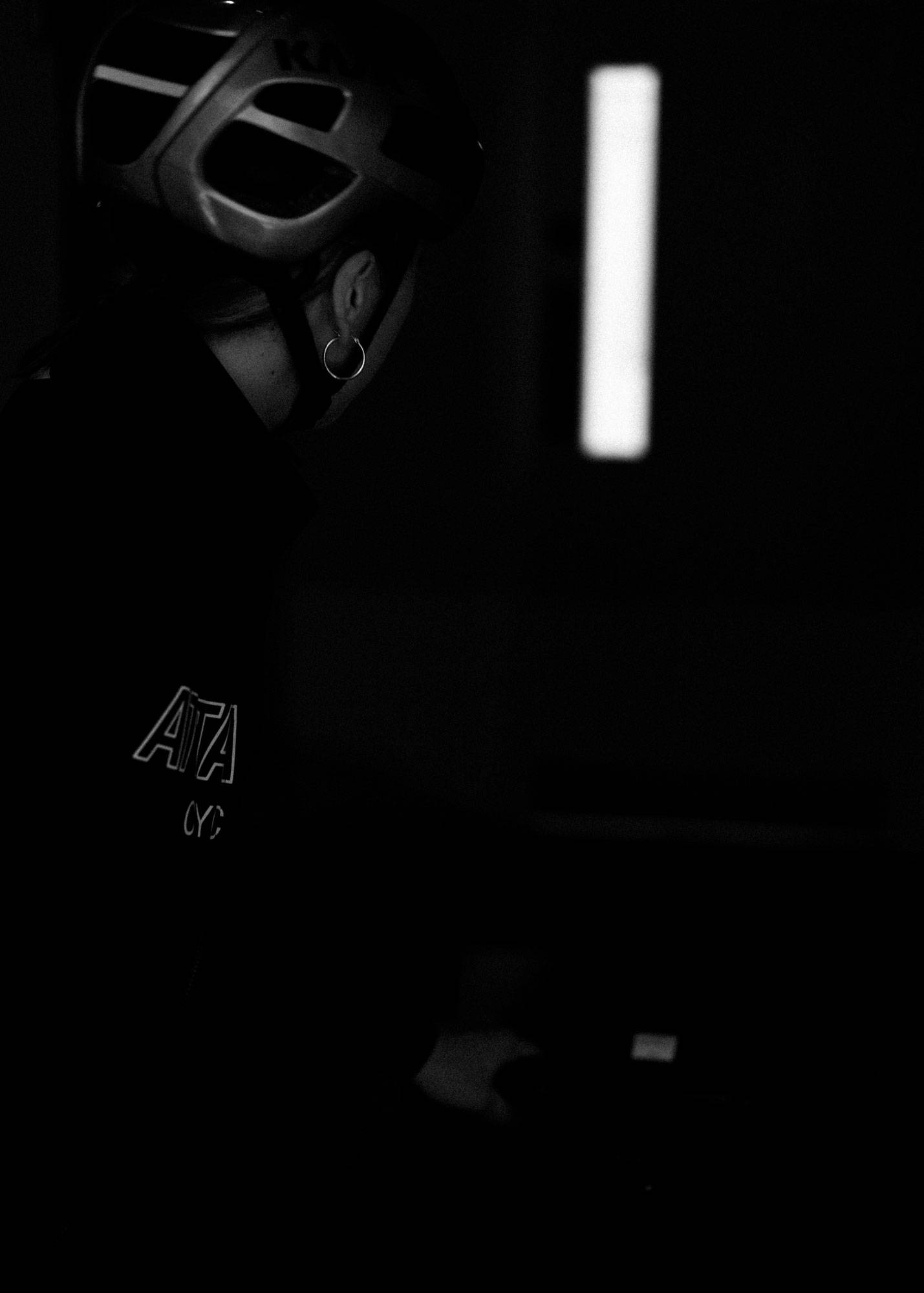 "It's just the best way to start the day, and I love the people I've met through cycling."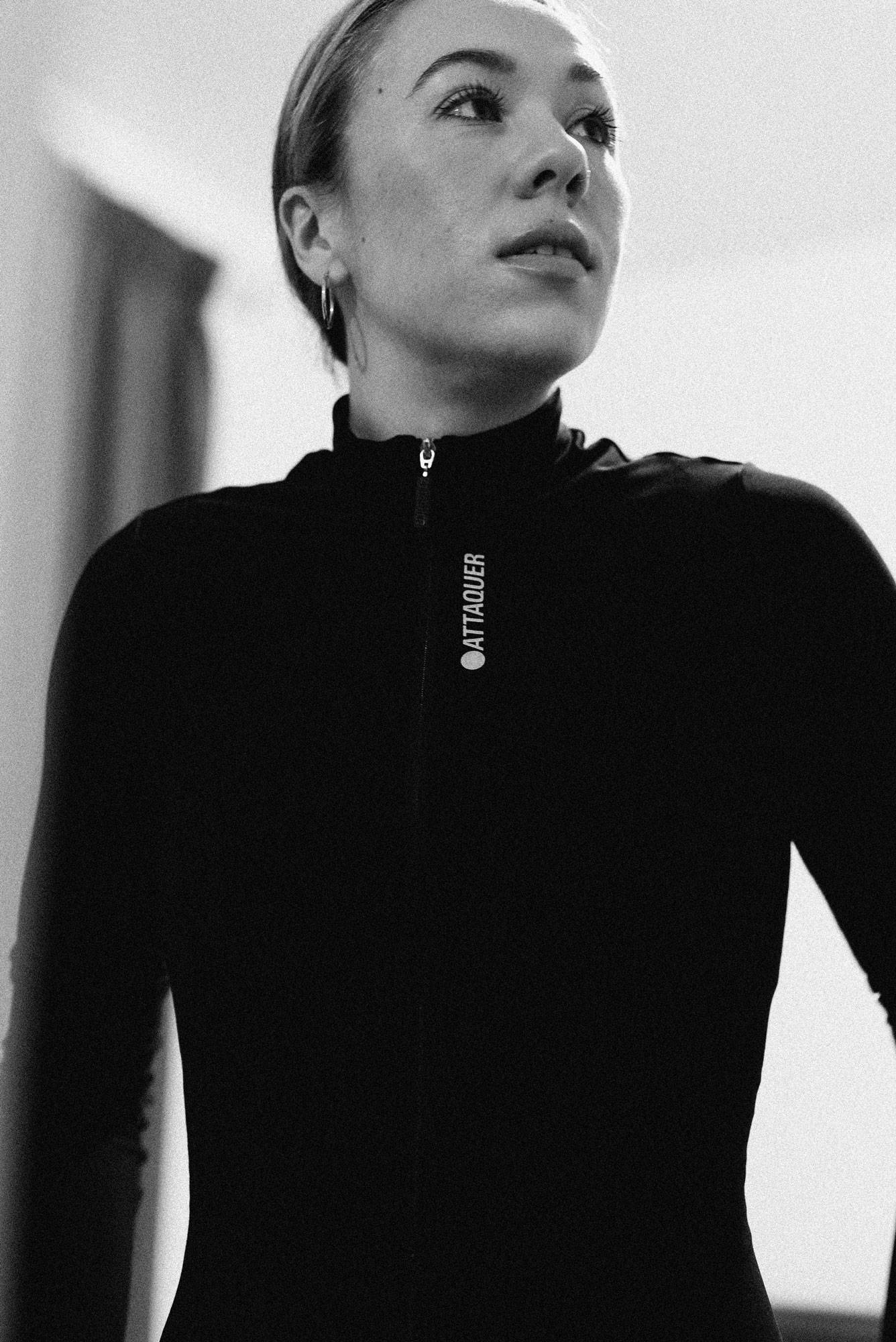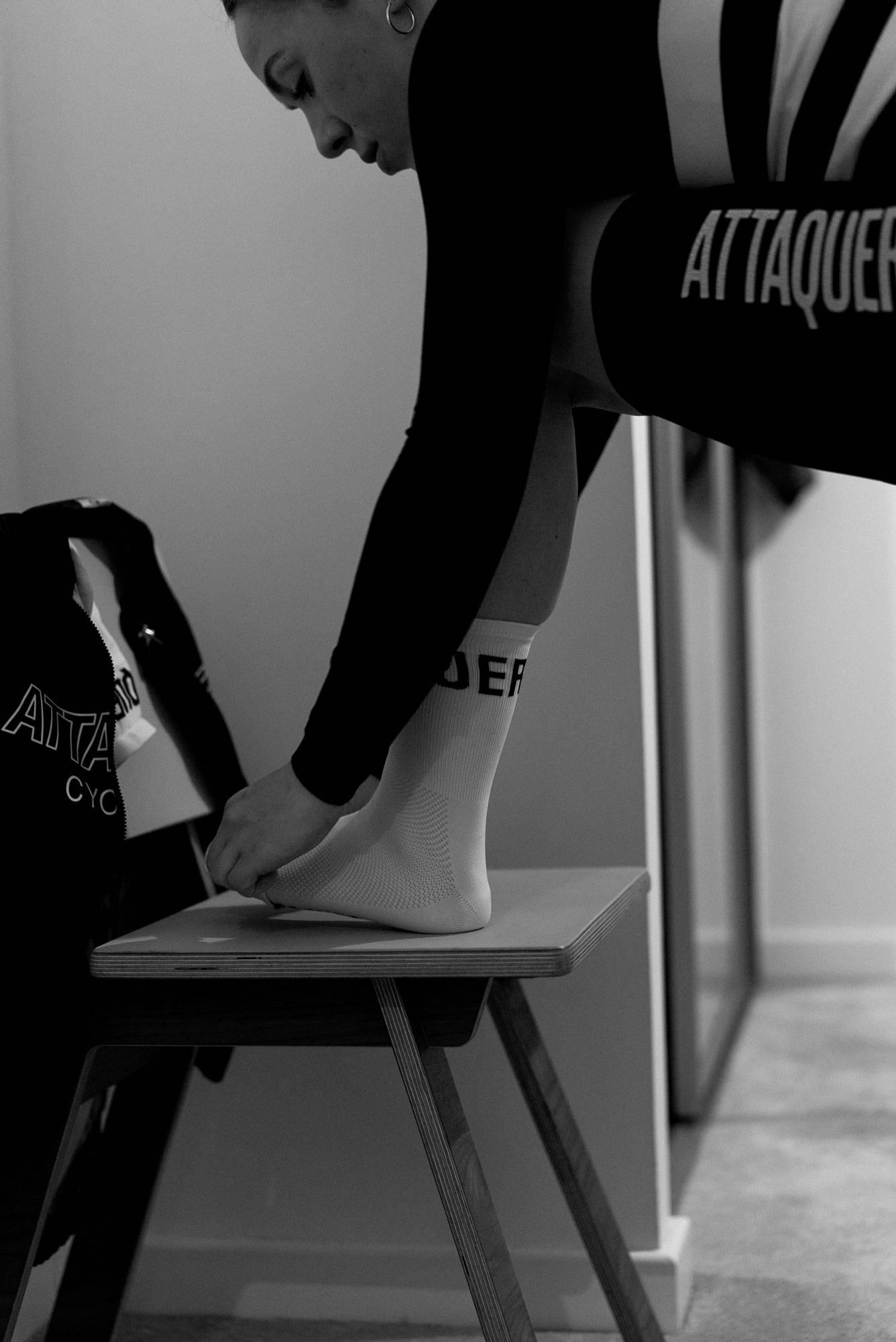 Coffee order
Oat flat white.
Favorite ride snack?
Has to be banana bread or the White Chocolate Macadamia Nut Clif Bar.
What do you do for work?
I work for WGSN a Fashion Trends forecasting agency and I'm team lead on the Image Management team in London.
What do you ride?
I have the Specialized S-Works Tarmac SL6 Disc.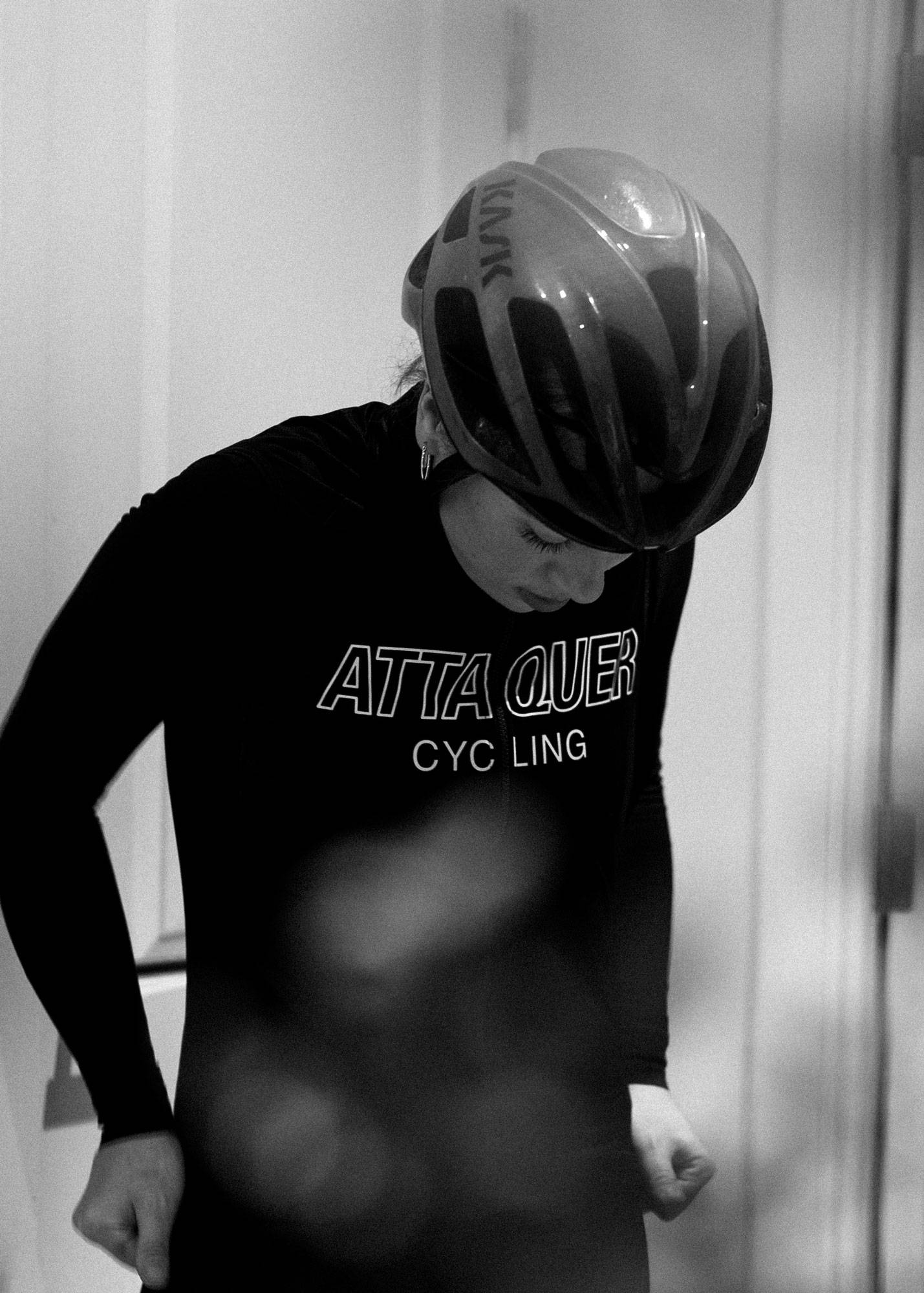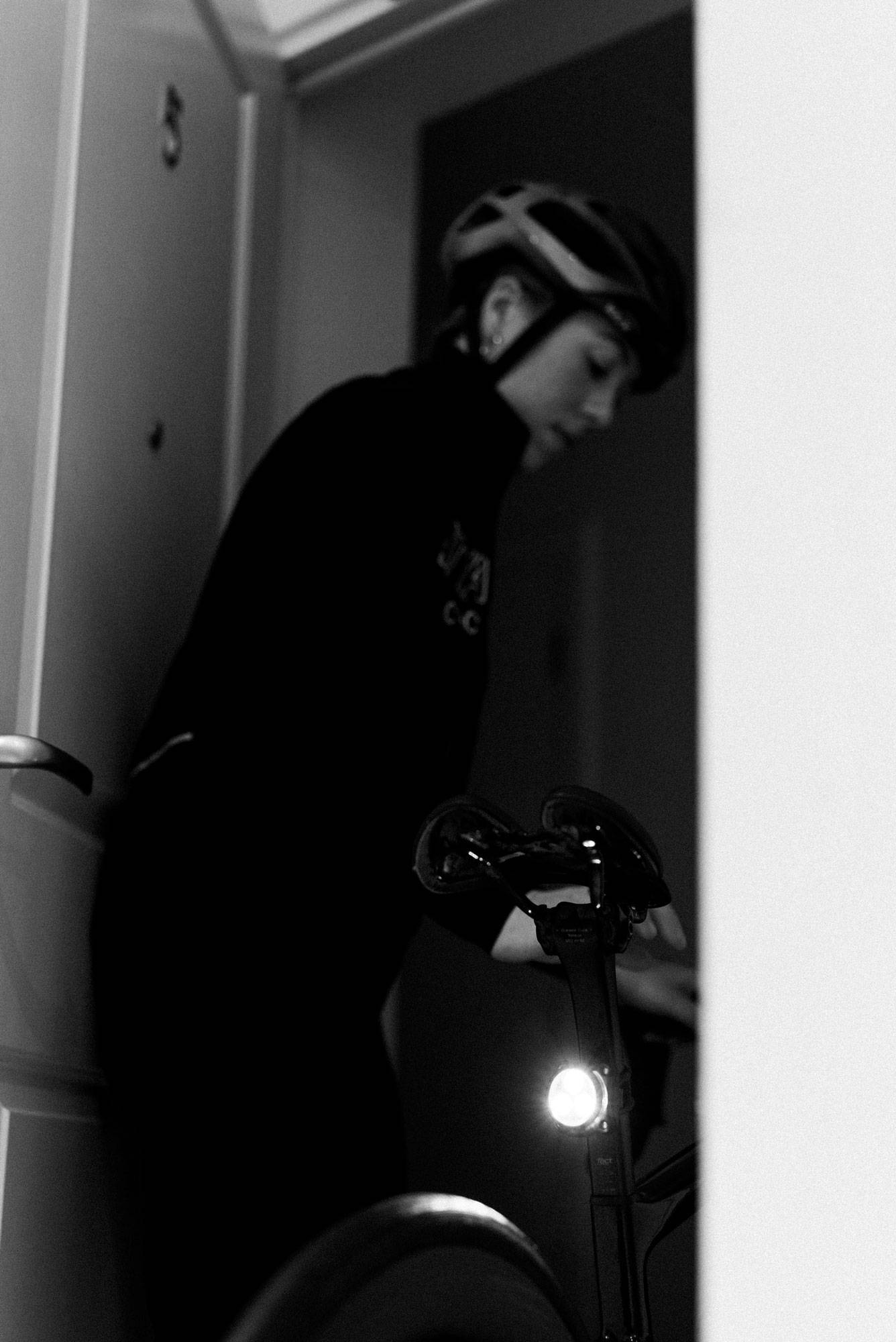 We love your creative side hustle 'BKNIT'. Tell us a bit about it!
I founded Bknit quite naturally. I was interested in supporting my Local Mill in Scotland, where I'm originally from, and created Knitted Wool Scarves based round my interest in colour and pattern. I recently produced a Snood for wearing on and off the bike combining all my interests. 
Best riding memory?
I remember riding up Mortirolo Pass with our bags and thinking why do I do this!? It was the hardest thing I've ever done but the most amazing at the same time. We also did the epic Stelvio Pass and I remember the view while descending, just thinking this was the most unbelievable experience. It was getting dark and the mountain was empty and it was so moody and atmospheric.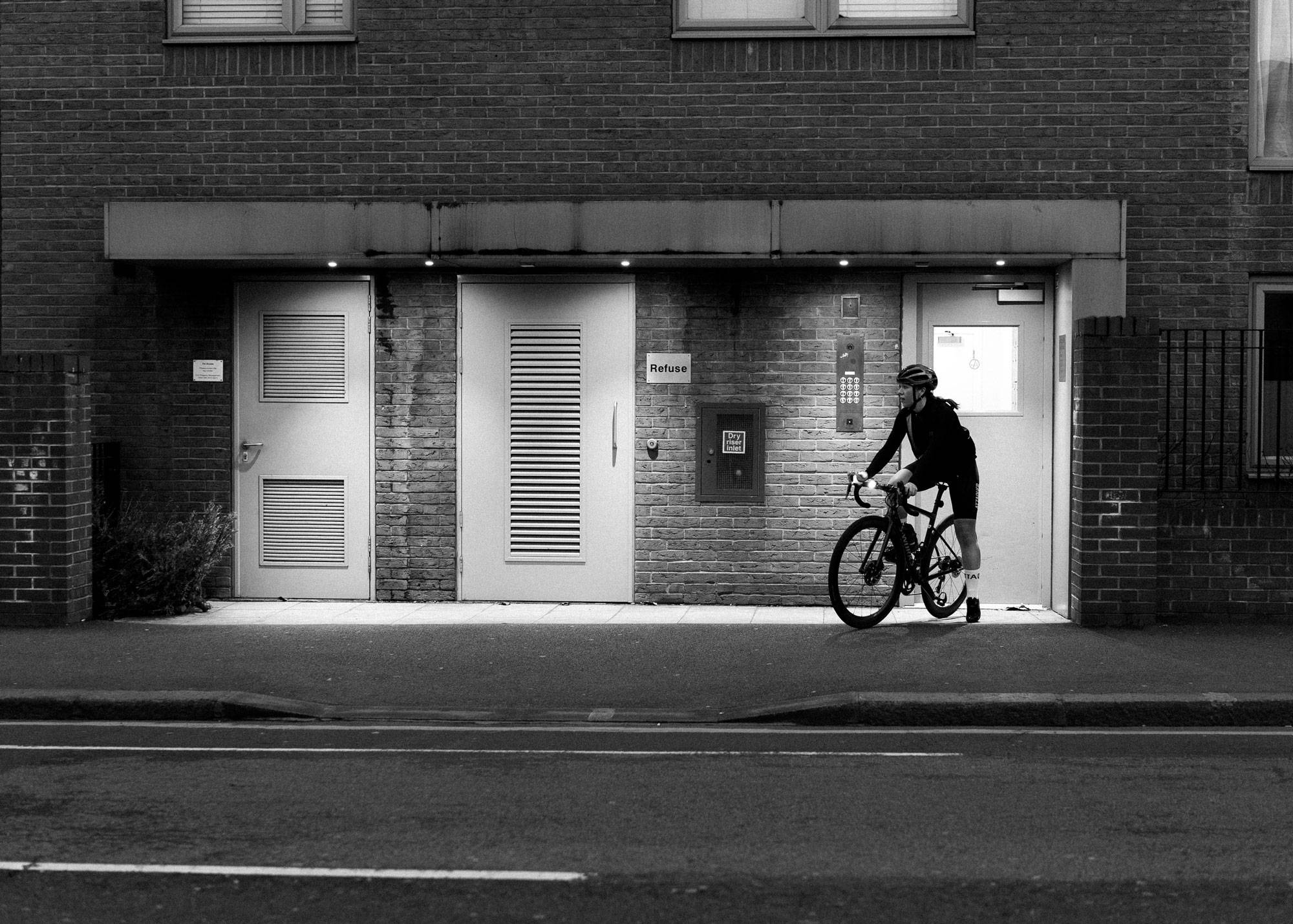 What are you excited for this year?
With all the recent restrictions through Winter I'm mostly excited for group rides. Can't wait to go on longer rides with my pals, when the weather heats up, and having a beer and pizza after.
What does cycling bring to your life?
It's just the best way to start the day. I love all the amazing people I've met riding over the years. I can't even explain how lucky I feel to be part of this cycling community in London. To be able to meet a bunch of cool folk for a ride and a coffee before work, it's just the best thing. Also everyone is super strong and committed to the sport that I have to get out and do my training to keep up with them!