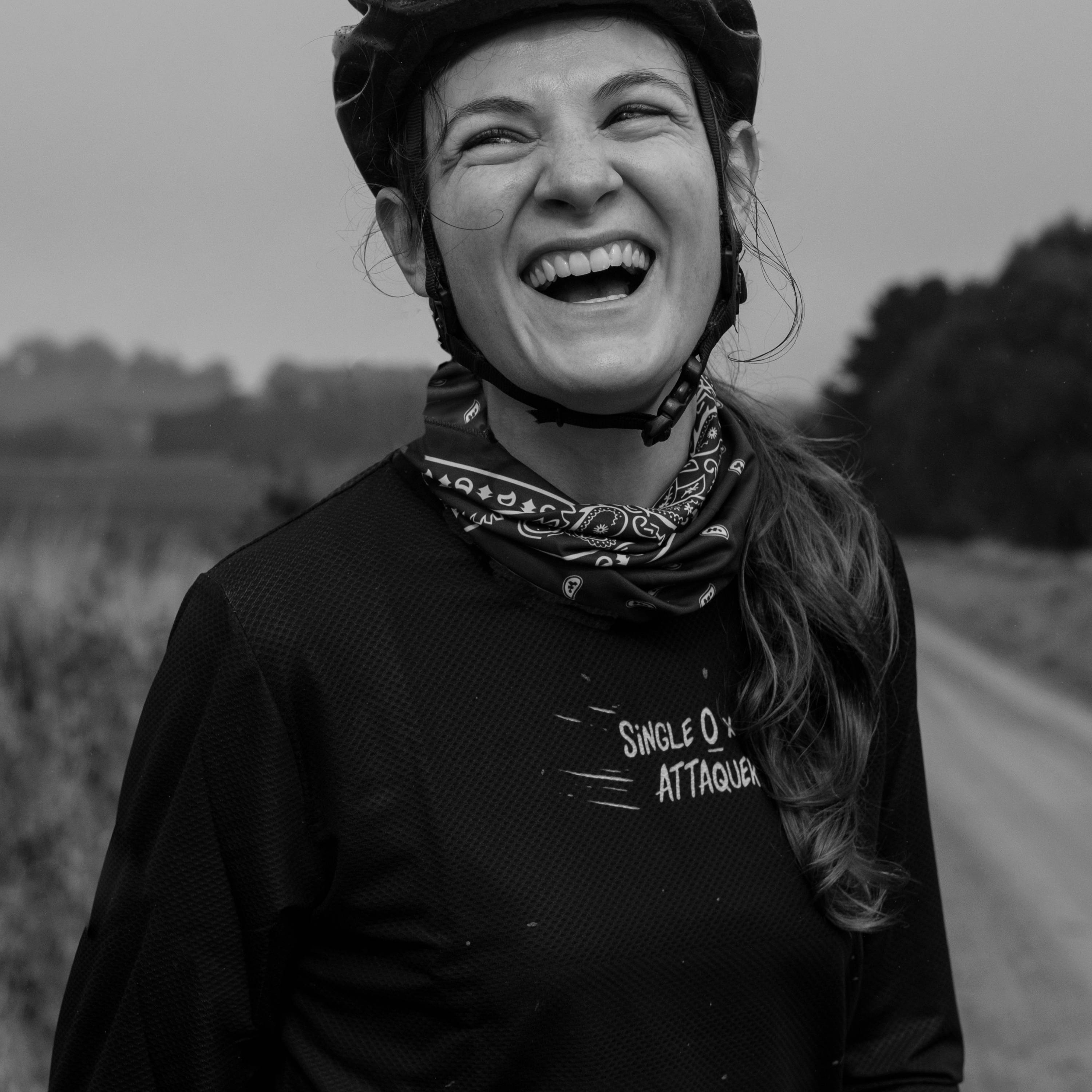 Out Of Office With Steph Skinner

Out Of Office with Steph Skinner

What do you do for work?

I manage a data team in the public service.
How does riding fit in with your work/ life?

Riding fits in pretty nicely with life! My job is solidly 9 to 5 with only the occasional long hours, and recreation time is split pretty evenly with riding versus hanging out with friends and pursuing other interests. I love riding, but I also love that it fits around the rest of my life.
What bike are you riding at the moment?

I ride a Liv Devote gravel bike with Curve dirt hoops and a SRAM AXS drivetrain. At this point nothing is left stock except the stem and the seatpost.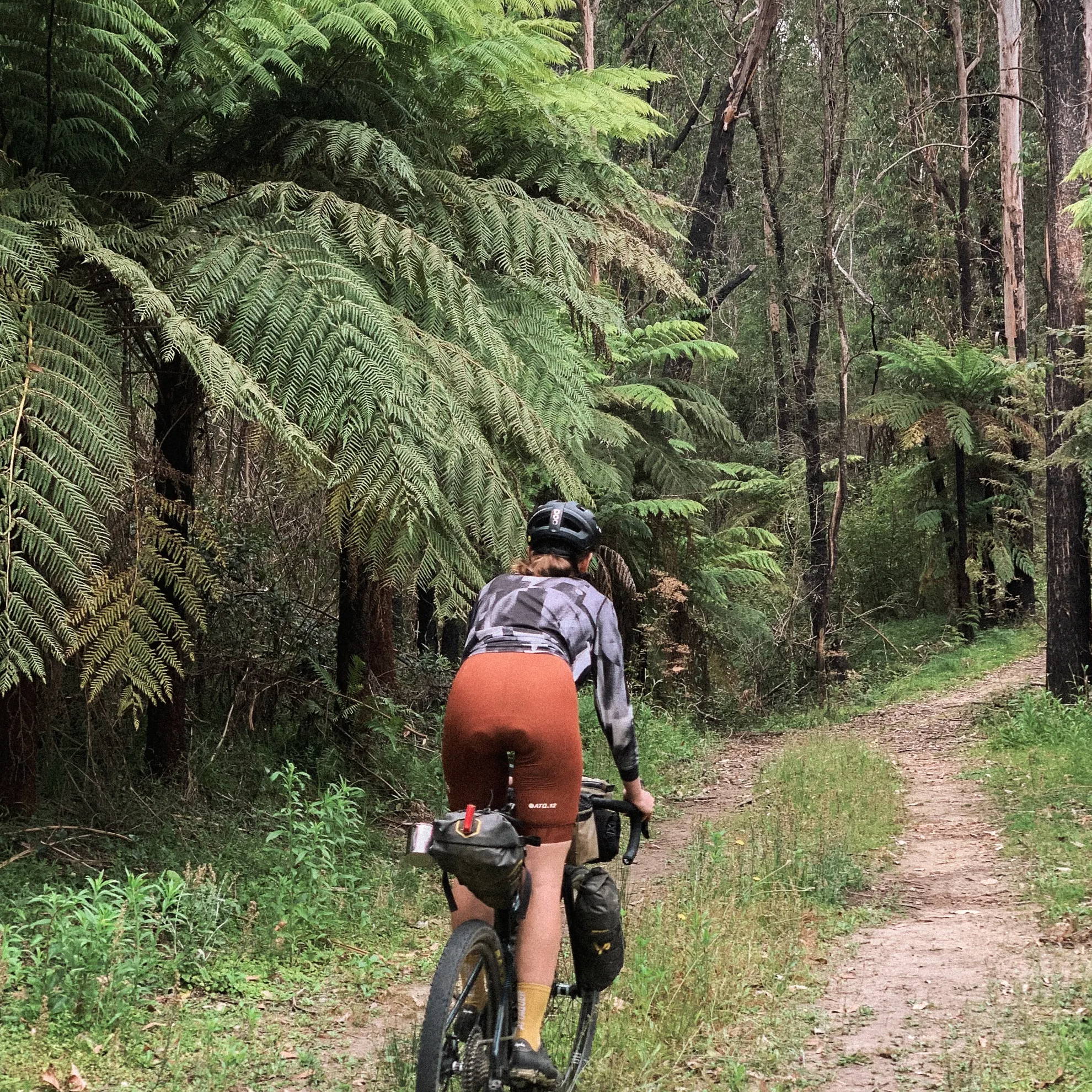 How did you get into cycling?

Up until 2019 I hadn't ridden a bike since I was a little kid. When I first started working full time after university I bought a beat up commuter to avoid paying for parking and just fell in love with it. Within a month I'd bought a nice road bike and started riding every day. Eventually I started seeing content of people riding off road and going bikepacking, and something about it just clicked. I just knew it was going to be something that made me feel alive. I bought a gravel bike, bought a bunch of camping gear and bike bags, and I've never looked back.
Riding has changed my life in so many ways! There are people I have met through cycling that I know will be lifelong friends, and so many of my nicest memories over the last few years have been sharing moments on the bike with great people. But I think the biggest thing is the way cycling has changed my relationship with nature. Riding provides this amazing freedom to go and explore beautiful places I would never otherwise see. I love riding in hard places that are unforgiving and rugged, and being rewarded with big views. Whether that's descending into some lush valley full of streams and ferns, or making it to the top of a hard climb and seeing layers upon layers of mountains stretching out into the distance. There is no better feeling than earning every view.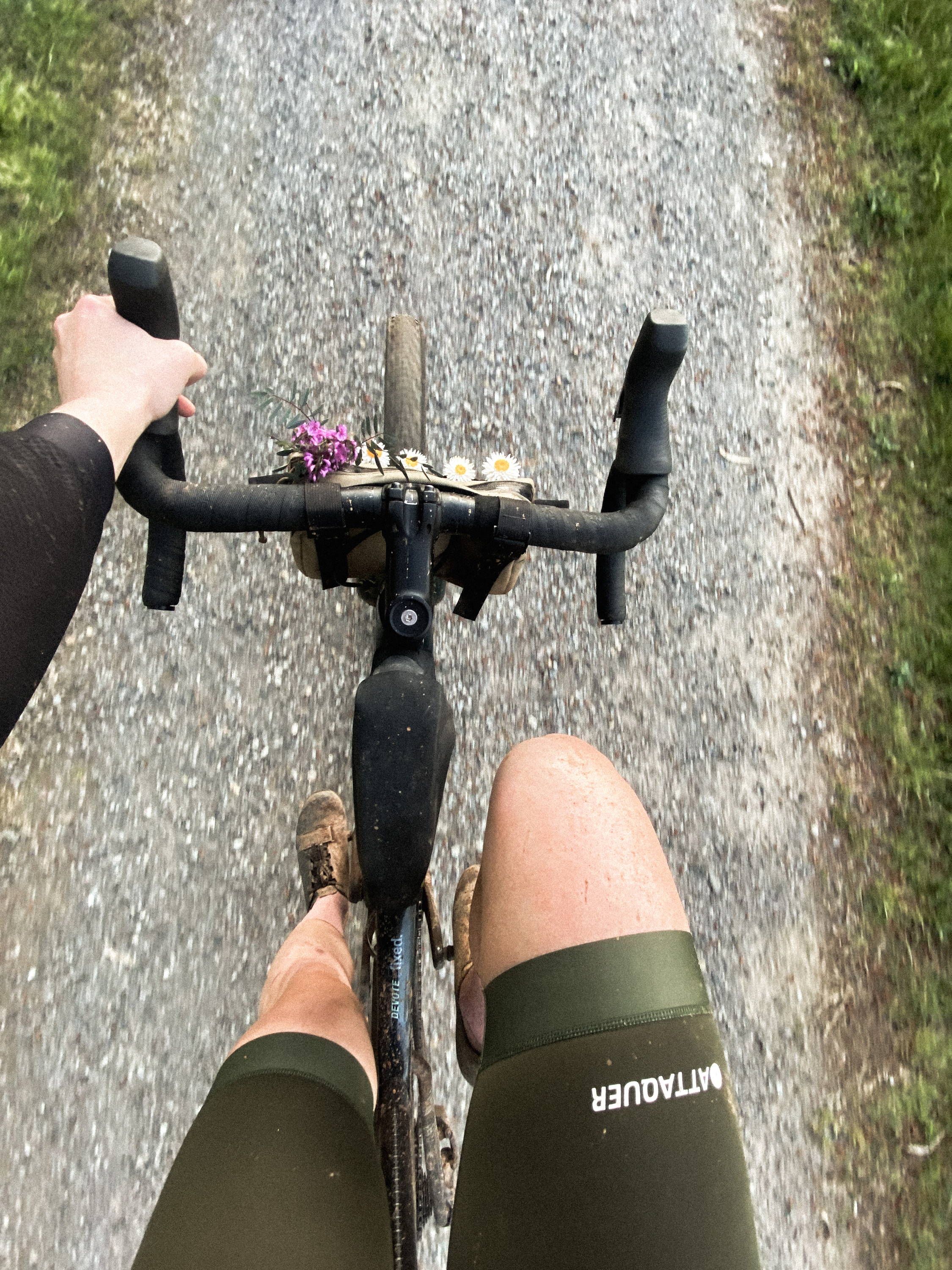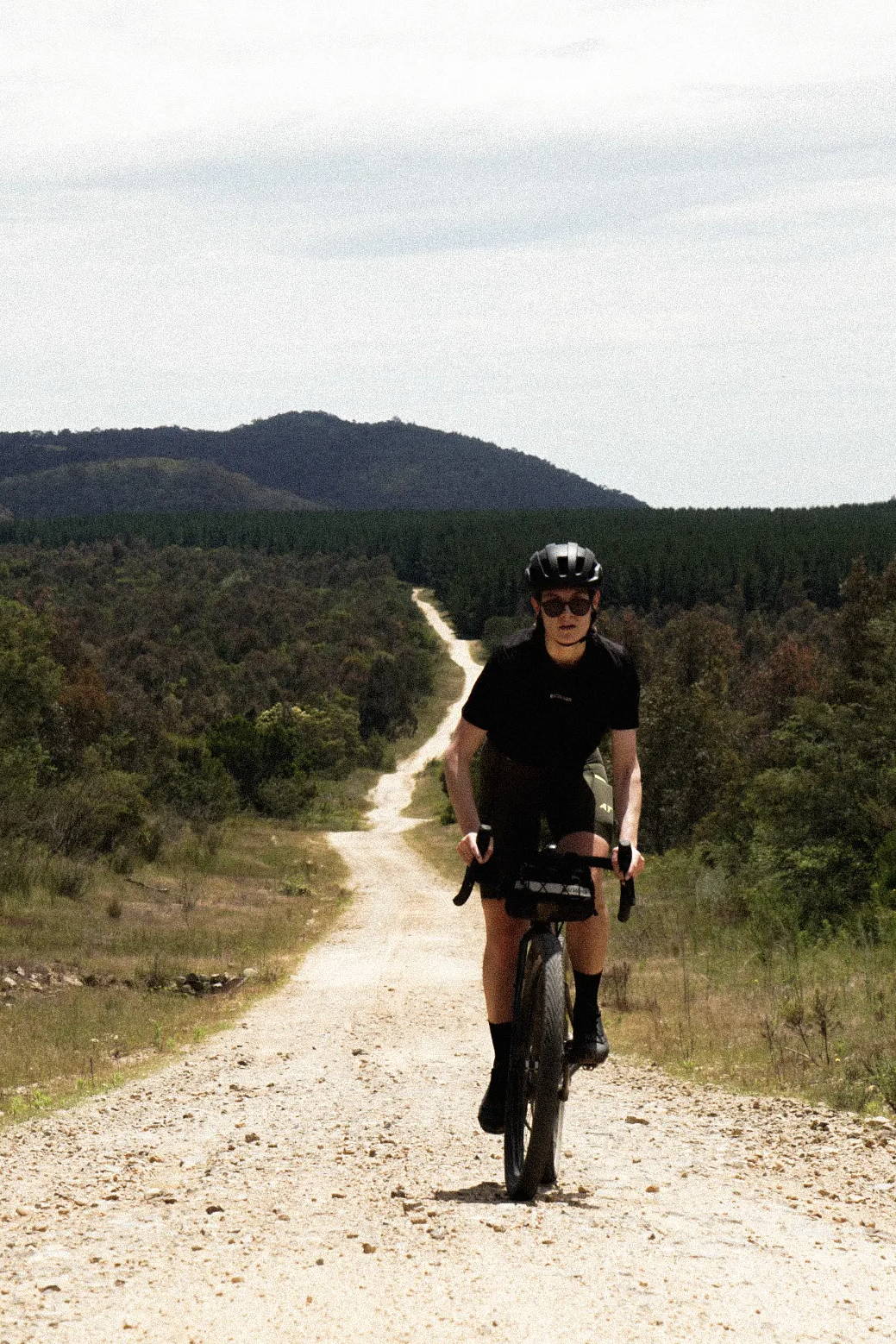 Where do you live? 
I live in Canberra which I honestly believe is hard to beat in terms of riding. It's got something for everyone. There's plenty of road riding, mountain biking, and gravel galore just about everywhere. I mainly ride a gravel bike and there's plenty of places to ride right in the middle of the city. For the bigger weekend missions you can head out of town in virtually any direction and put together a 100 km+ route that's 90% gravel or more. It's also got a thriving cycling community and I've met some truly amazing people through riding here.
If you were to show us around town, what's your go to loop?

It would have to be the Centenary Trail (or at least sections of it!), which is made up of 140km of single track and fire roads, looping the whole way around Canberra! Seriously fun riding that incorporates so many of the great riding spots around the city, and it's mind blowing that you can make it so far without needing to ride on any road at all.
Favourite park up spot?
Favourite park up spot is Capital Brewing Co., it's the perfect spot to grab a beer and a burger after an arvo ride with mates.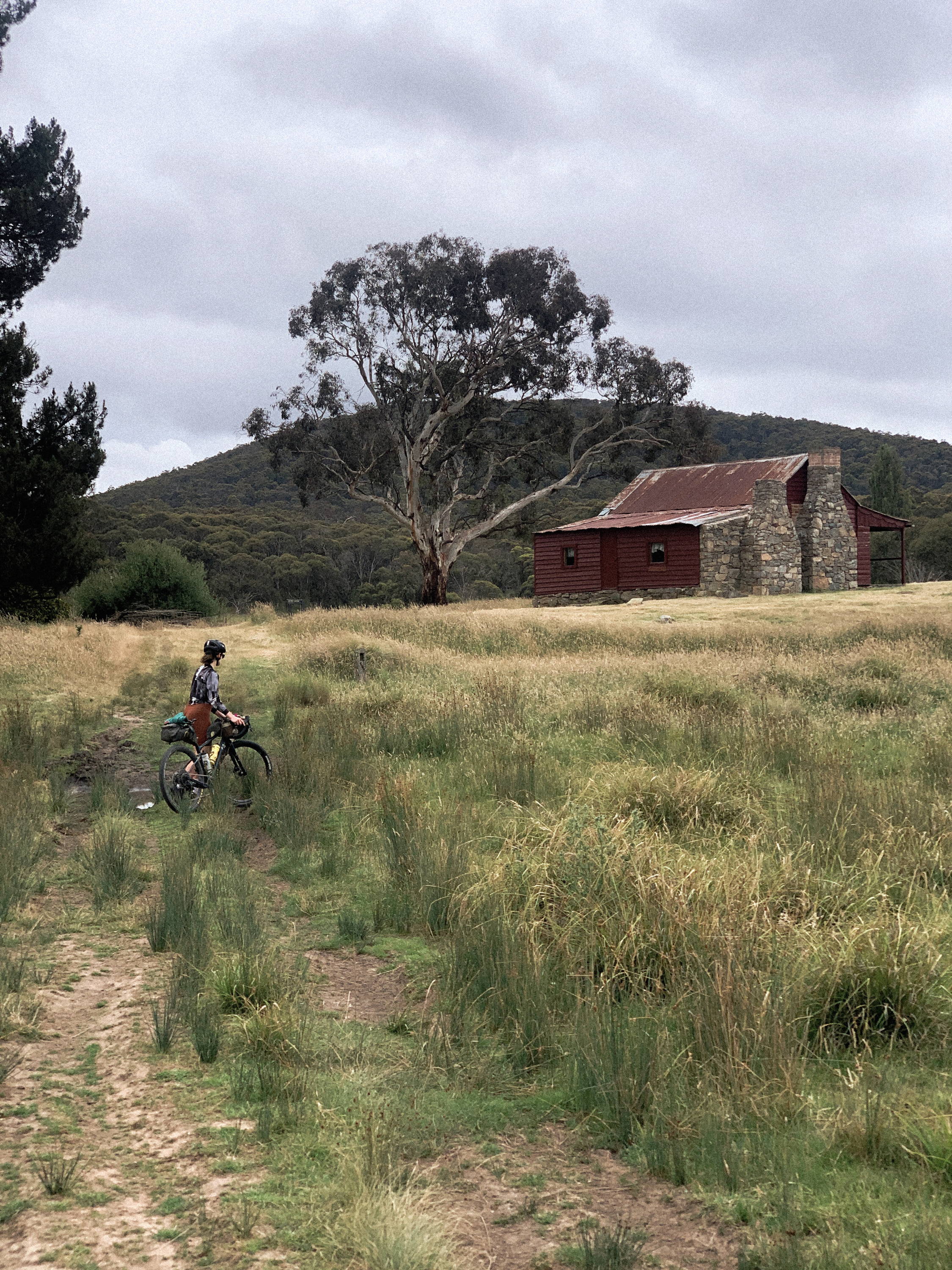 What's your best piece of advice for someone starting out bikepacking?
Bikepacking can be a daunting thing to start from scratch! My advice is to start with what you've got and build up to bigger rides. You can start with an overnighter where you pack a toothbrush and a change of clothes and ride to accommodation at a nice country pub. Or you can ride 20km to a campsite near town and get a feel for your gear and the feeling of riding a loaded bike, which can be a strange thing to adjust to.
In addition, one of the really big barriers to getting into it is having the gear and the knowledge of how to use it. What's amazing though is that in general the bikepacking community is so incredibly generous, so if you find the right people you will be showered with gear to borrow, tips to get started, and new friends who are passionate about getting out there and exploring. I'm particularly passionate about seeing more women do it, so am always more than happy to show people the ropes, lend gear, and offer general pep talks to get out there and give it a go!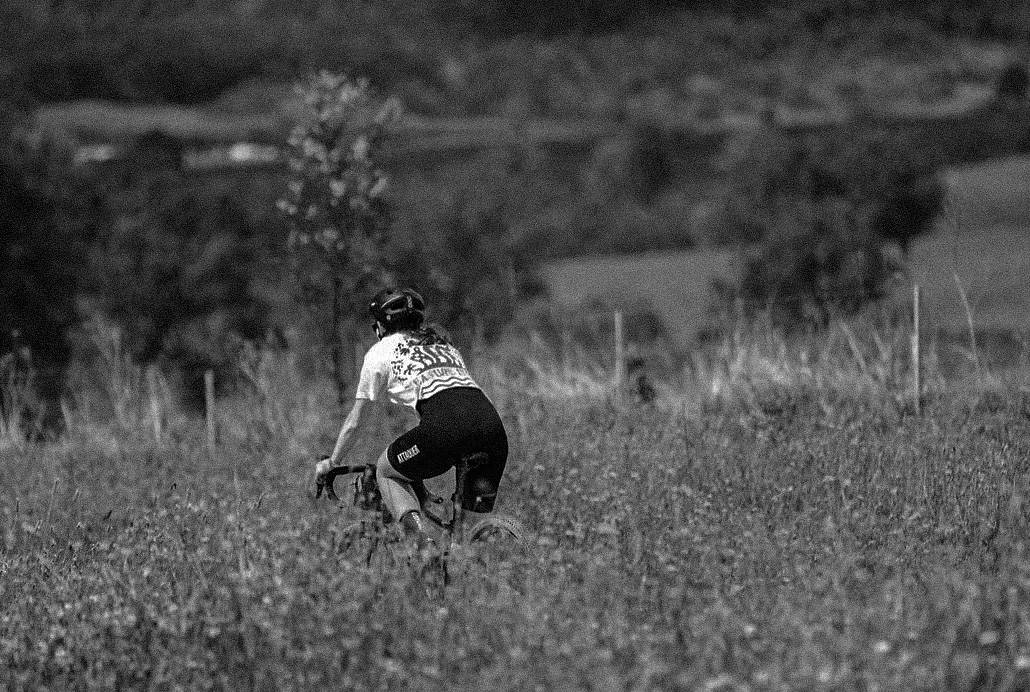 Must-have piece of kit for multi-day adventures?

A sleep system that is actually comfortable for you! I have shaved as many grams as possible off every other item on my bike and bikepacking kit, but the one thing I refuse to compromise on is a comfortable sleeping mat and inflatable pillow. There's no substitute for a good night of sleep.
The Attaquer All Day Bib Shorts are the comfiest bibs I've ever owned, so it's absolutely got to be them. Few items are as critical as a good pair of bibs when it comes to comfort on the bike, and the cargo version with pockets are even better! In close second is the long sleeved tech tees, I literally don't wear any other shirts when I'm riding gravel any more.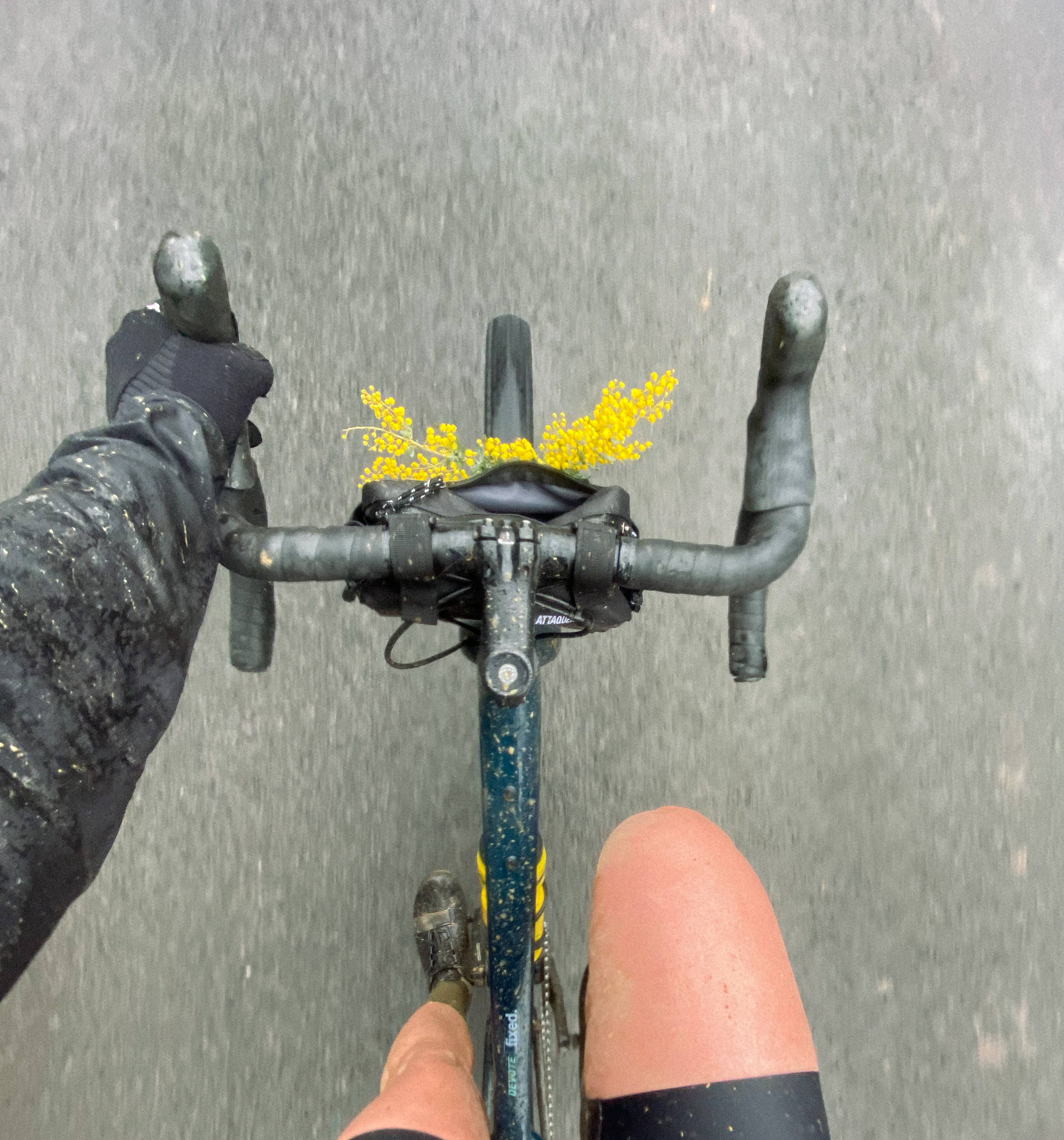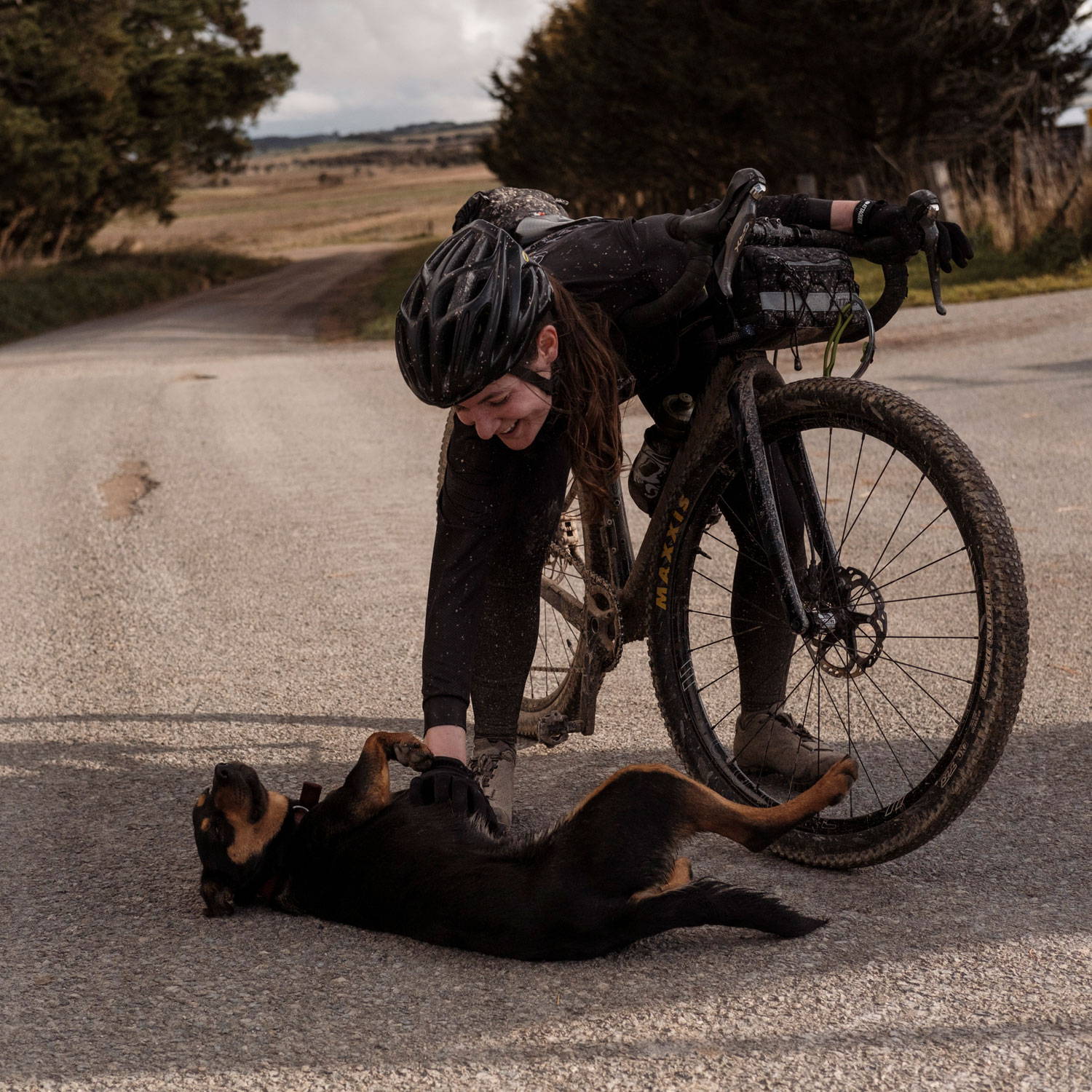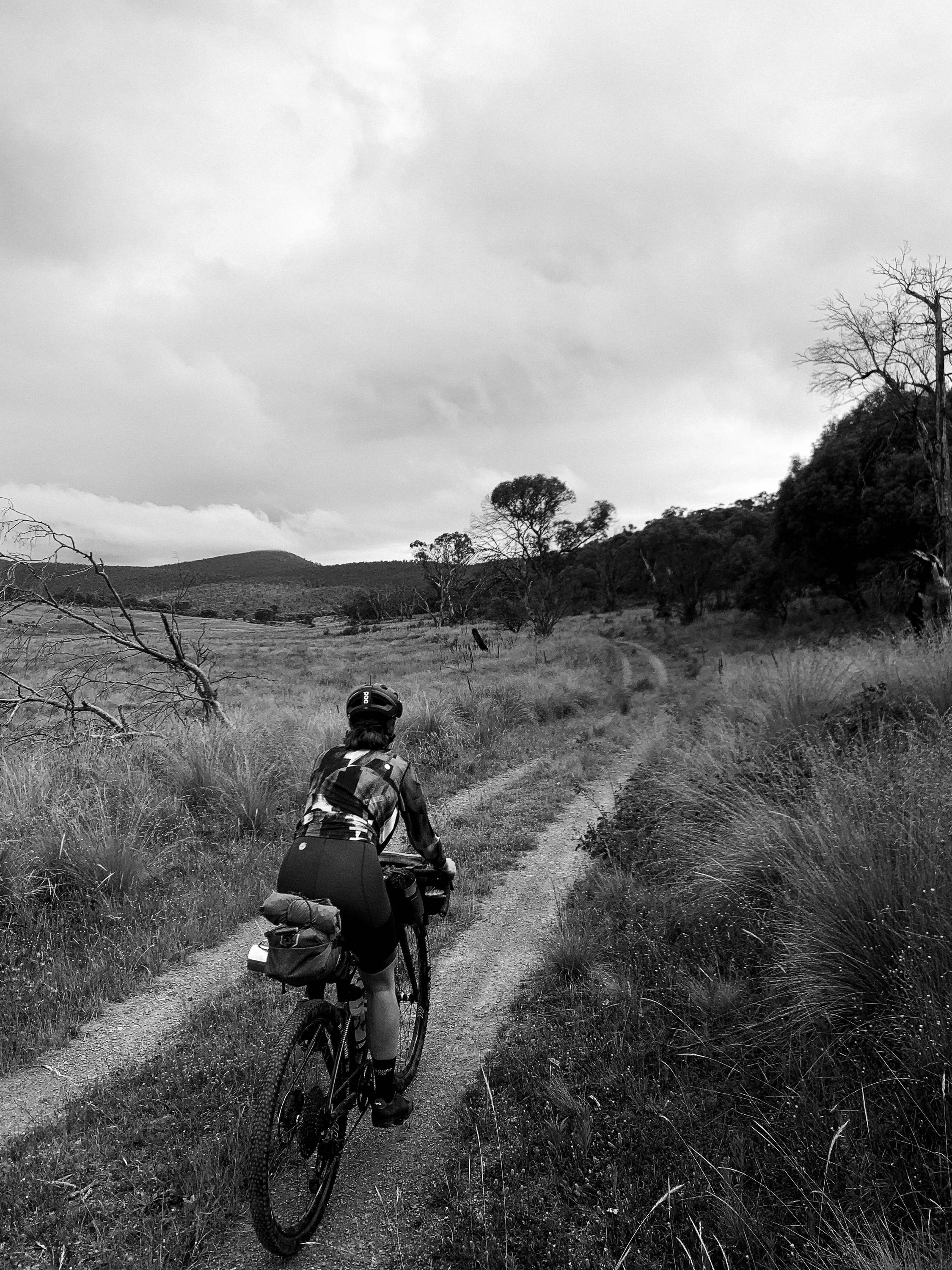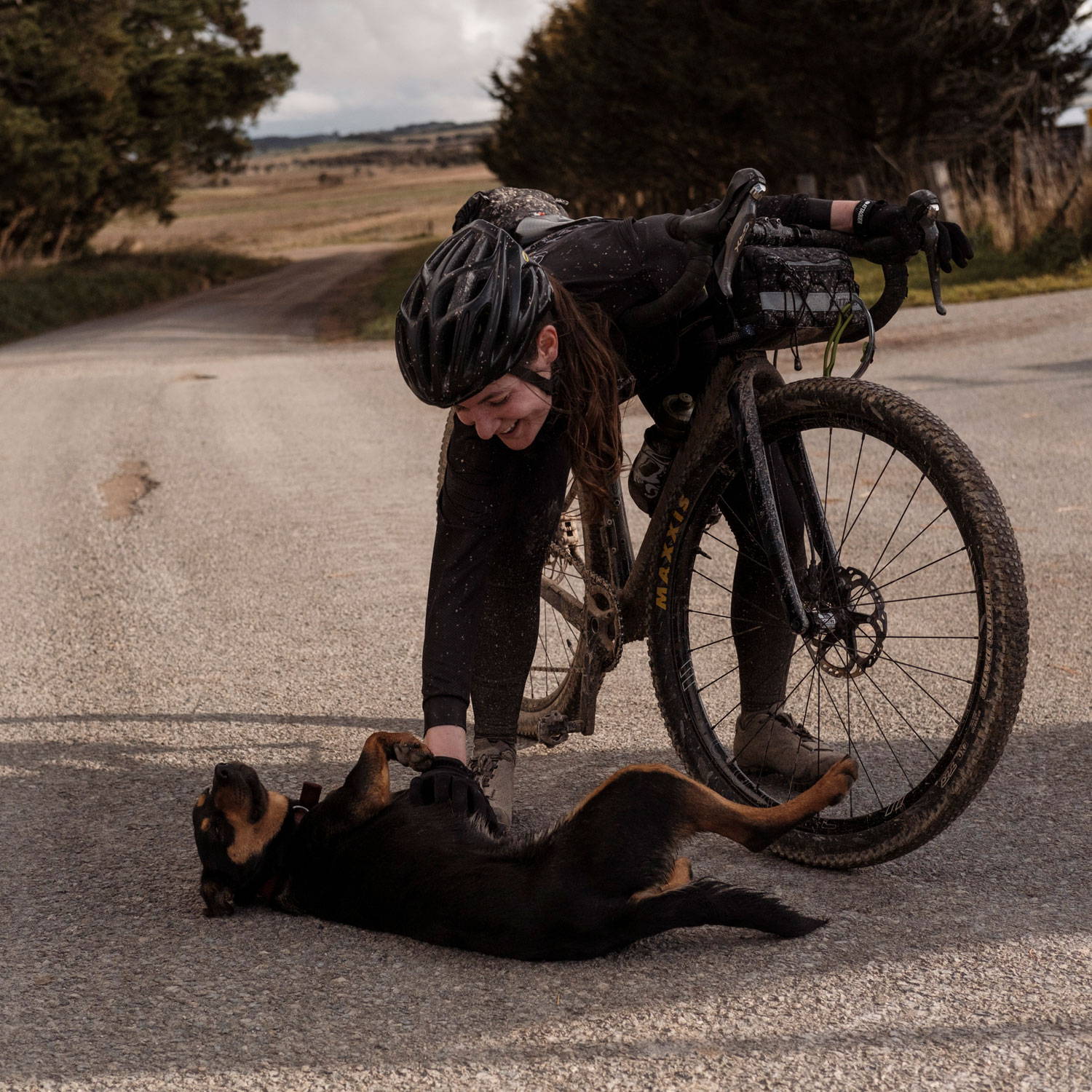 What's your year looking like? What are your goals?

This is shaping up to be my biggest year of bikepacking and my goal is to really push my body, and see what I'm capable of. I'm racing in the 500km Cloudride Prologue this coming weekend and have signed up for the new 680 km 'Sydney to Summit' in April. The big one for the year though is flying to Canada in June with my partner Rohan to ride the Tour Divide, which is a 4300 km bikepacking race from Banff to the Mexican border along the Great Dividing Range. If I can ride 160 km+ per day, non-stop for 3-4 weeks, and make it to the end in one piece I'll be pretty proud of myself and what my legs can achieve.
What are your 5 favourite routes?

Tough pick!